ETHNOTHERAPY
Training in Psychotherapy Assisted by Psychoactivated Tecniques.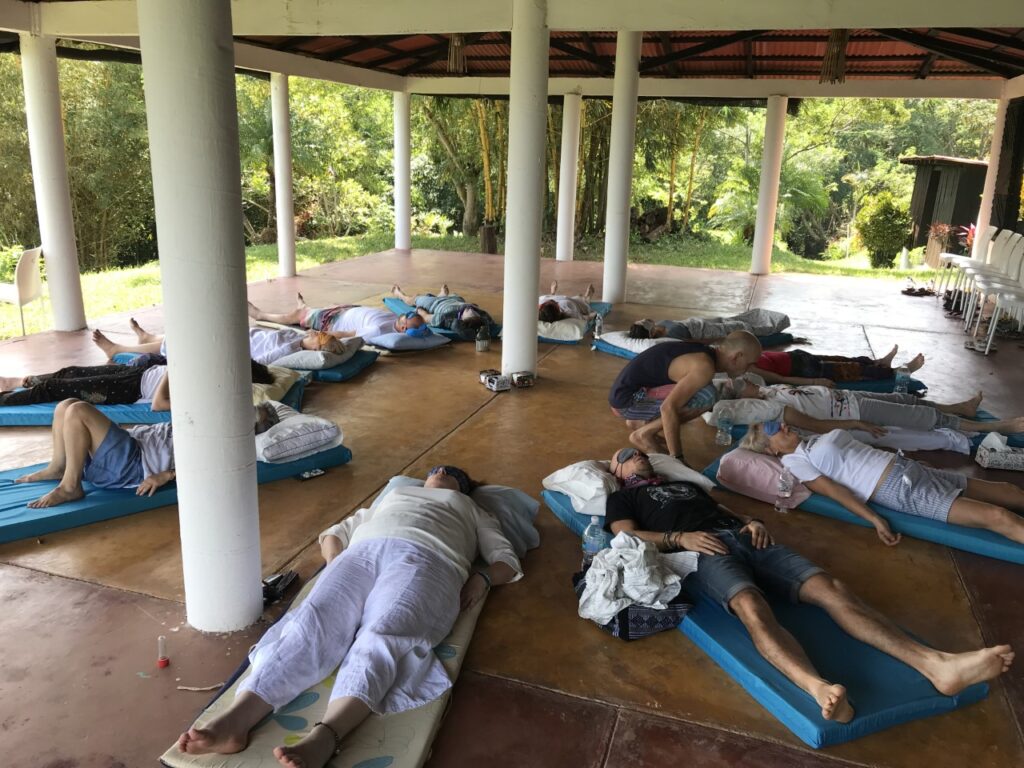 ETHNOTHERAPY: Training in Psychotherapy assisted with Psychoactivating Techniques and ancestral wisdom applied to the Therapeutic context.
Accompaniment work in the Expanded States of Consciousness (E.S.C.) through Shamanic Techniques, among others.
Conscious Presence and Integral Listening: The Presence that heals
This Training is independent of the Master in Psychology and Transpersonal Psychotherapy.

Purpose: Provide the student with the opportunity to learn and delve into the content related to the techniques of expanding consciousness applied to Psychotherapy.
Special attention will be devoted to the review of cases worked on in each session, being computable as Supervision hours.

Regardless of when this training begins, the 6 circular format courses and the 4 accompanying sessions must be completed, in addition to the corresponding participation sessions. In this way, the student can join at any point and generate Training, Therapy and Supervision credits (depending on each particular case) of 6 + 4 sessions of specialization and writing of the Final Report.

The detailed programs will be delivered at the beginning of the course, in digital format, exclusively for registered students.

REGISTRATION REQUIREMENTS: Admission interview, Adequacy check session, Proof of previous training, Registration Form, Detailed Biography and Motivation Letter

ADDRESSED TO: psychologists, psychotherapists, psychiatrists or those who can accredit previous training in the matter, as well as IPTB students, or in training in transpersonal psychotherapy (consult).
ETHNOTHERAPEUTIC RETREATS

6 retreats of 4 days 

March 23-26, 2023 in Catalonian Pyrenees 

December 7-10 2023 in Mallorca 

March 21-24, 2024 

December 5-8, 2024

March 13-16, 2025

December 4-7, 2025
ONE DAY SESSIONS IN I.P.T.B. BARCELONA

January 21, February 18, March 18, May 27, July 8, September 30, December 30, 2023

March 9, May 25, October 5 and November 30, 2024

March 8, May 24, October 4 and November 29, 2025
THE ETHNOTHERAPEUTIC JOURNEY TO THE LAND OF SHAMANS WITH THE I.P.T.B and HOLOS ETHNOTHERAPEUTICS RETREATS

July 27 to August 7, 2023

November 8 to 21, 2023

INFORMATION AND CONTACT
Jaume Mestres
Movil: (+34) 667 36 68 66 (Solo mensajes y Llamadas por whatsApp durante Noviembre-Diciembre)
jmesbo@gmail.com